saw how to do these little cute stamped tea light candles on
not so idle hands
and just had to try them...the others were done with christmas type stamps...but i thought some fruit slices would be super cute!...
here's what to do to make your own!...
you need to start out with tissue paper, heat tool, tea light candles, and a super tiny hole punch...
then you'll need your inks, stamp (i used the fruit slice from stampin up's tart & tangy), pretzel bag, and whatever ribbon you want to tie 'em up with...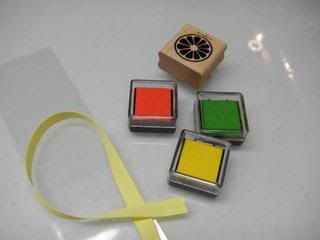 stamp your images on the tissue paper...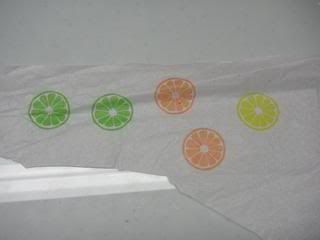 cut around images...making sure that the tissue paper will fit on the candle...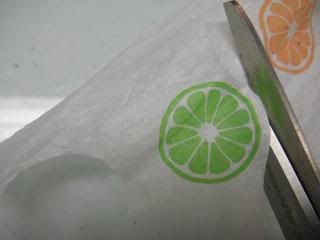 punch holes in center with tiny hole punch...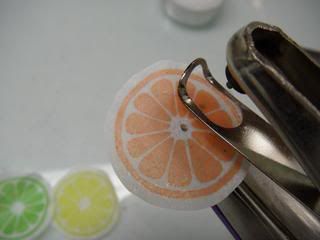 slip tissue paper onto the candle putting the wick through the hole...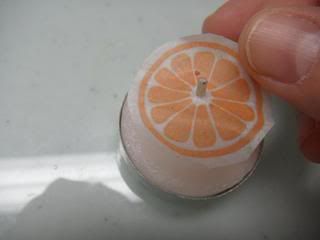 here's all the candles ready to roll...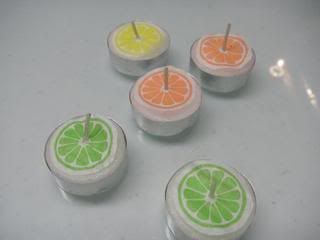 using your heat gun...and a wooden skewer...it gets hot!...adhere the tissue paper to the candle...it'll have a glossy almost melted look to 'em...make sure you get all the wrinkles out when heating...want it to be as smooth as possible...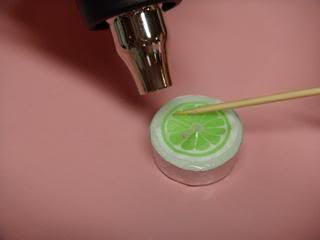 let cool and there you go!...here's the finished product!...
****to package up...just slip candles into a pretzel bag and tie up!...oh...forgot to mention...these are really for decoration only...but...you could melt the wax and remove the design if you wanted to the burn candle...